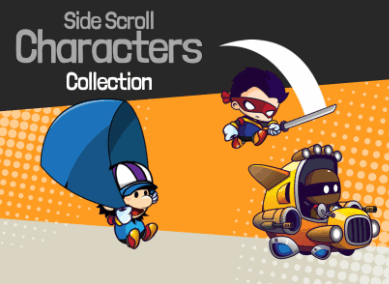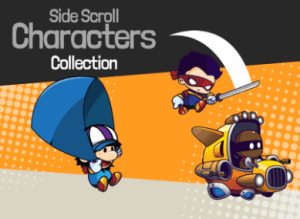 This is a paid asset, but now you can download HERO MAIN CHARACTER SPRITES for FREE, Please keep in mind this package is provided only for learning purposes or to be able to test before buying the product, NOT FOR COMMERCIAL PURPOSES.
Detail this asset from Craftpix Store: Original Link
HERO MAIN CHARACTER SPRITES v1.0
"If possible, please buy the package to support the developer"
Introducing Hero Main Character Sprites, which are a must for any 2D game developer. Especially if he wants to create a fun and addictive gameplay experience. This pack contains 3 dynamic and detailed characters that players will love to control.
The pack consists of:
Guy in a mask and with a sword;
Guy with a big hammer;
Cute ninja with katana.
Each hero in this collection comes with their own distinct movement animations such as falling, running quickly, gliding, and rolling. All of the animations were created using Spine software, which allows for the creation of dynamic and engaging games. These sprites are versatile and can be easily integrated into various 2D game genres such as RPGs, action games, adventure games, arena battles, and MMO-RPGs, thanks to their appealing appearance. If you need to alter the characters' appearances, a vector editor like Adobe Illustrator can be used.
Quantity: 3 Characters;
Graphics: Vector;
Files: AI, EPS, PNG, Spine.
Get paid unity asset for free